Day Four of the XIV Habanos Festival in Havana, Cuba… and what a festival it has been so far. Here are some highlights: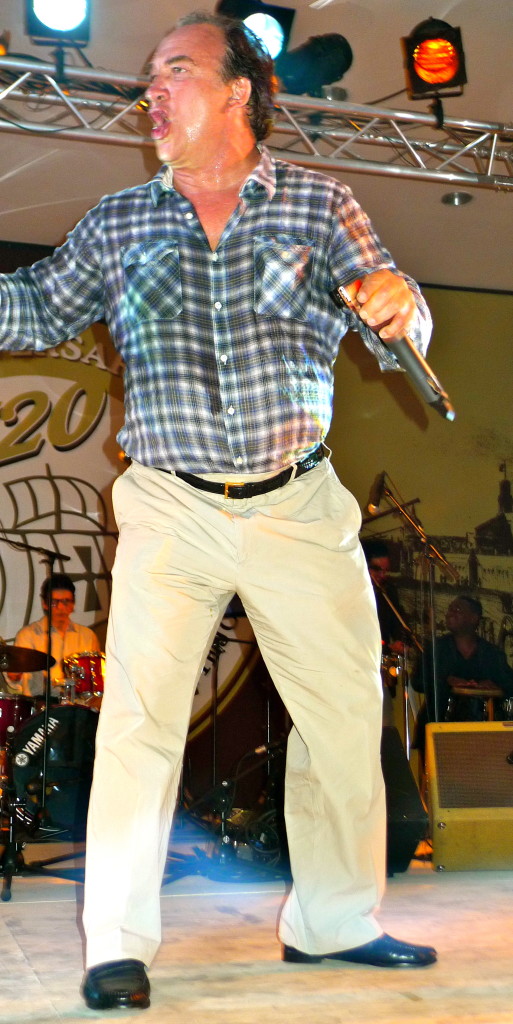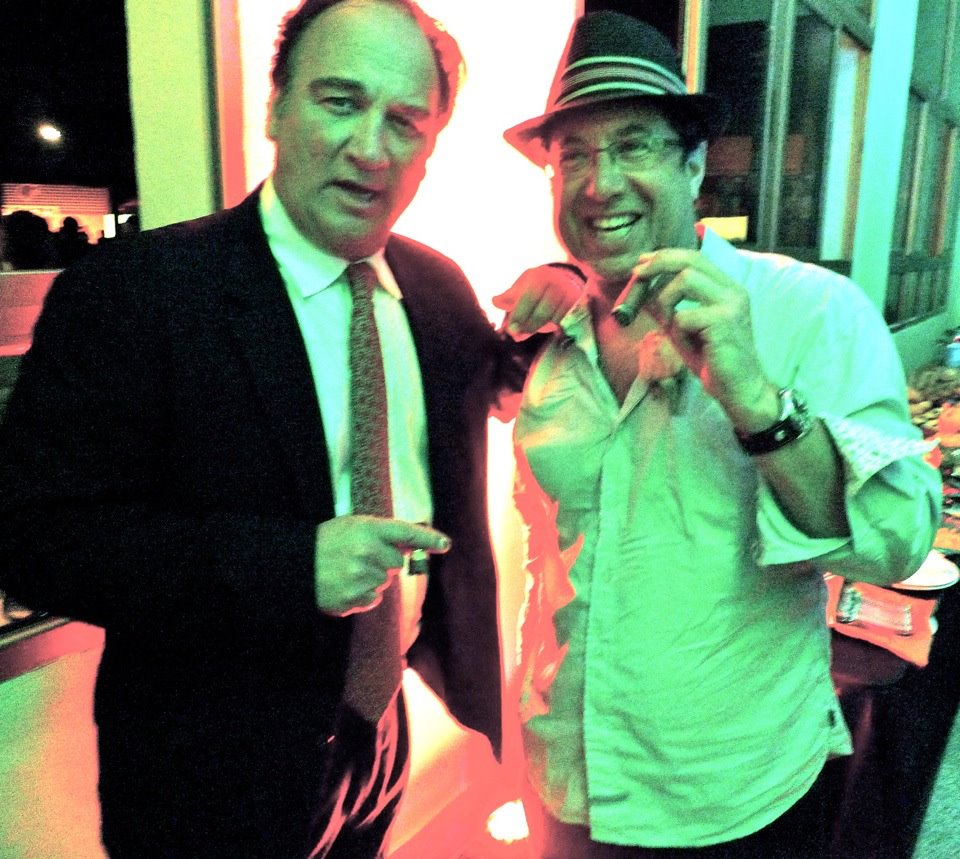 Day One featured Jim Belushi, in a fantastic Blues Brothers style performance! He was wowing the crowd and working up a sweat. After his performance, I caught up with Jim over a beautiful cigar.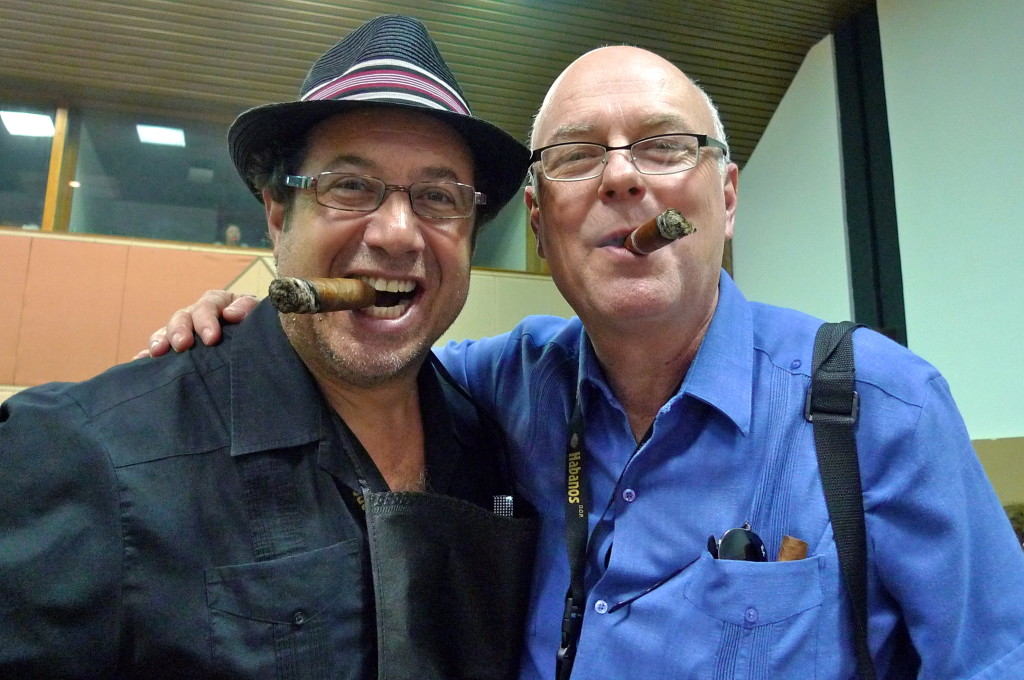 Paul Segal and Gordon Mott, palling around at one of the highlights of the event – The Cigar Rolling Seminar.
Gordon is the Executive Editor of Cigar Aficionado magazine.
Here's a shot of James Suckling and I, smoking the Trinidad T Rebusto, a brand new cigar in commemoration of the 520th anniversary of the discovery of tobacco in Cuba. The cigar features a special band to commemorate the anniversary.
James Suckling is one of the world's foremost experts on Cuban cigars, as well as the former European Editor of Cigar Aficionado and the former Senior Editor of Wine Spectator. I always enjoy hanging out with James on these trips!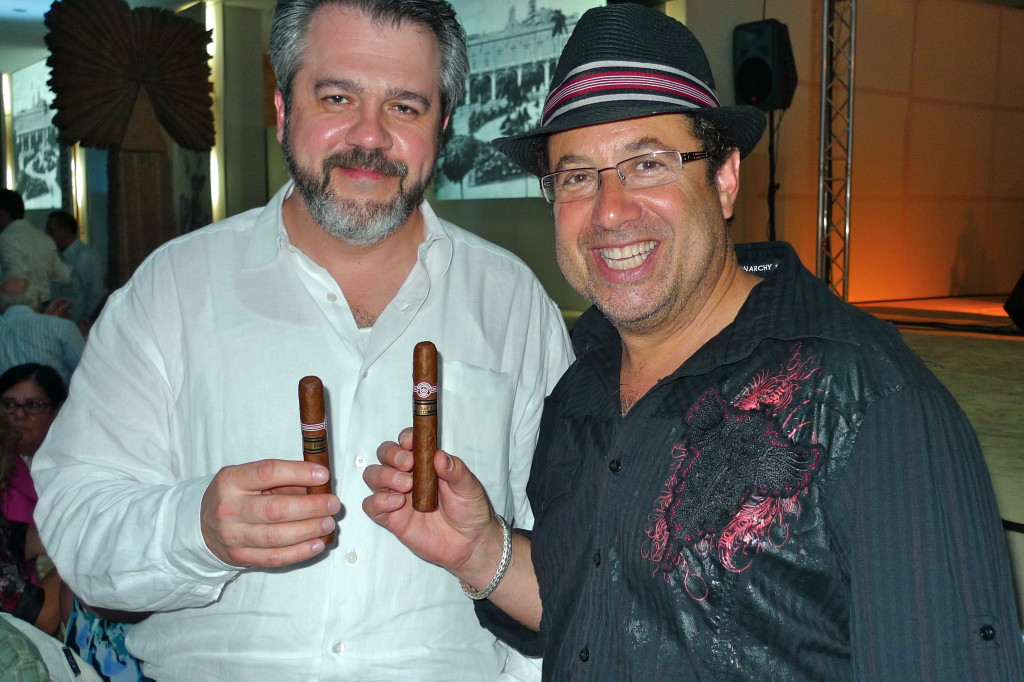 Here's David Savona and I, holding up the brand new 2012 Montecristo Limitada. This Limitada is bigger than the Grand Edmundo, with a 54 ring gauge. This is one big cigar! Look for my reviews of these never before seen cigars, coming soon.
David Savona is the Senior Editor of Cigar Aficionado magazine, as well as the Director of Cigar Aficionado online.
Stay tuned for more highlights from the XIV Habanos Festival, including reviews of these fantastic and highly exclusive cigars! Until then, this is Paul Segal, signing off.