It's 7pm on a Saturday night, you haven't eaten since lunch, the sun is setting, what does one do?
Grab some Dark rum over two cubes of ice, some 5 layer bean dip from Trader Joe's , a bag of tortilla chips and fire up a big fat Romeo Y Julieta Habano Wide Churchill. 5 1/8 x 55. It's not a strong cigar, so it really hits that magic sweet spot before dinner.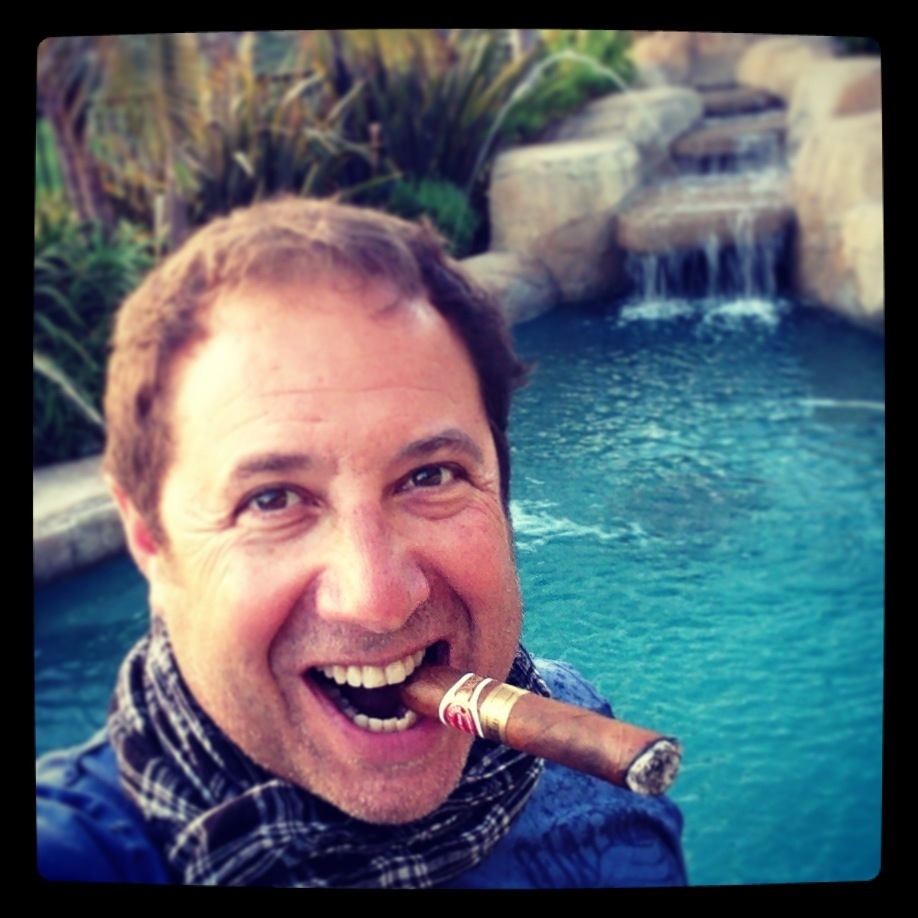 Sitting in my backyard watching the sun set over the California coastline somehow makes this perfect cigar …. better….
I really enjoy the wide girth of this WIDE Churchill over the narrower gage (47mm) traditional RyJ Churchill. As the sun drops and I exhale a plume of smoke into the foreground of the golden sky. This is how I picture heaven to be…. Perfection …..