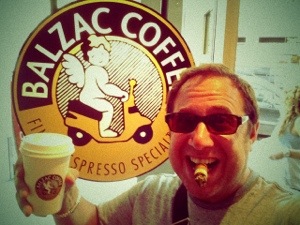 What a way to wake up…
The finest espresso made into a delicious cappuccino @ the famous BALZAC's Coffee & a yummy full bodied COHIBA SIGLO VI. We are walking around the lake sipping a cappuccino & smoking a near perfect cigar. We picked up these SIGLO VI's in a ceramic jar that was made in 2010 for Germany & Switzerland markets only. They keep the cigars well sealed, stored & protected from the elements.
Good luck trying to find one! They have become a rare find.