Archive for the 'Uncategorized' Category
Welcome to the Palms-Party Central in Las Vegas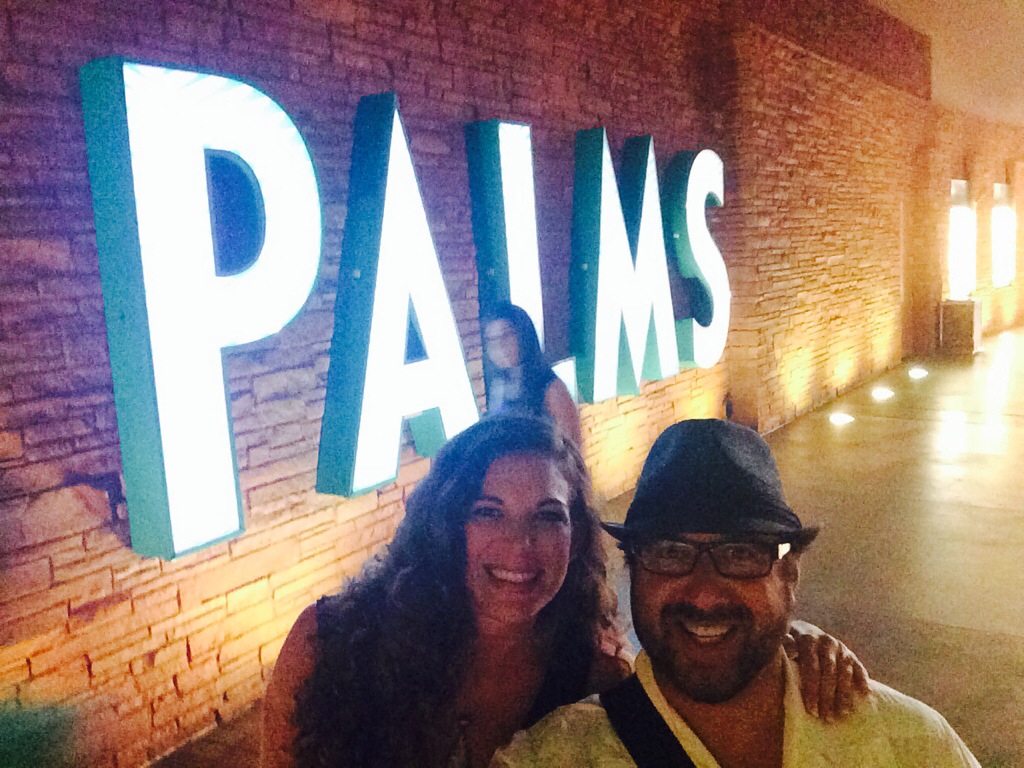 All attendees of the IPCPR2014 were graciously invited to party with ALEC BRADLEY. Free Entrance to RAIN -one of the huge outdoor party spots @ the PALMS hotel. Free drinks! Co-Sponsored by a vodka & tequila company plus VOSS water.
Get your photo taken in front of all the sponsors back drop just like the real celebrities!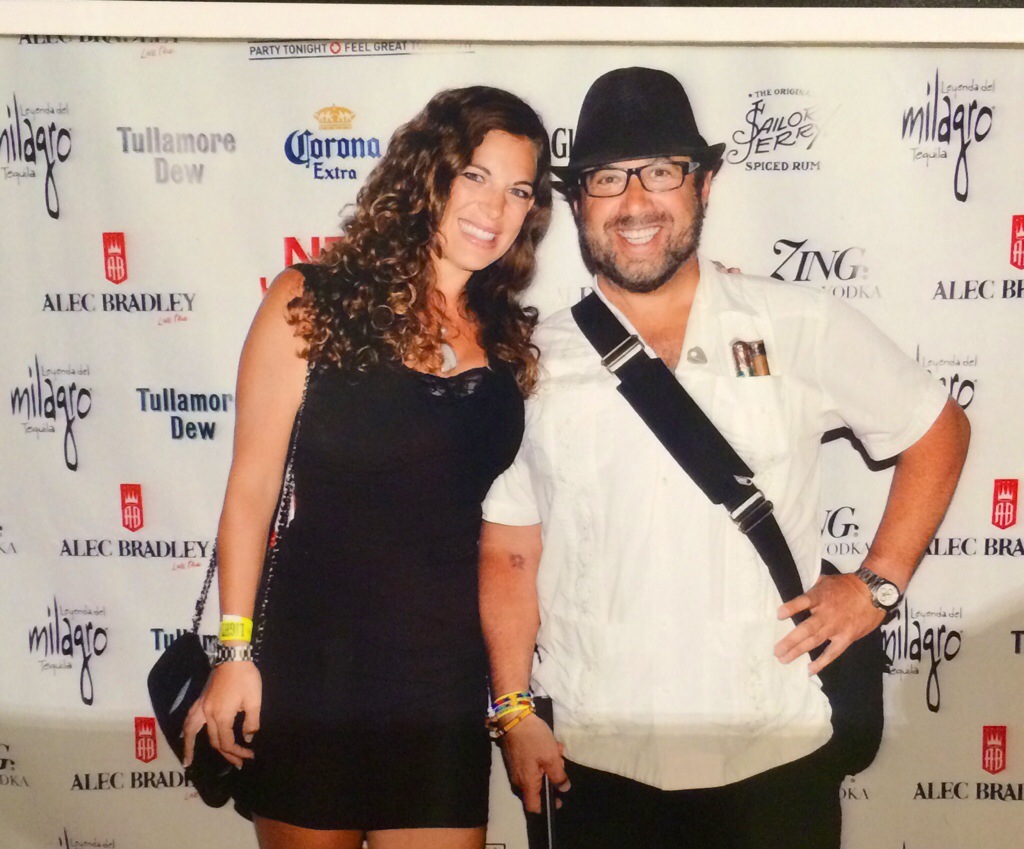 Are we famous? We felt like it.
Upon entering you are handled a Maloof Bros. Cigar in honor of the owners of THE PALMS.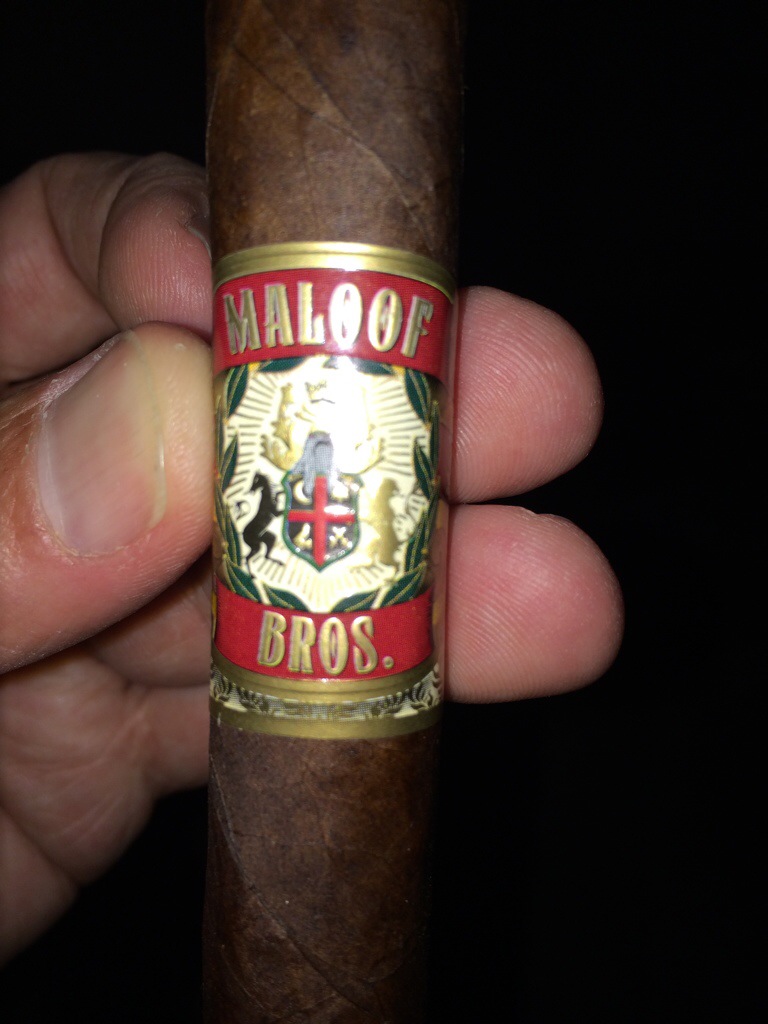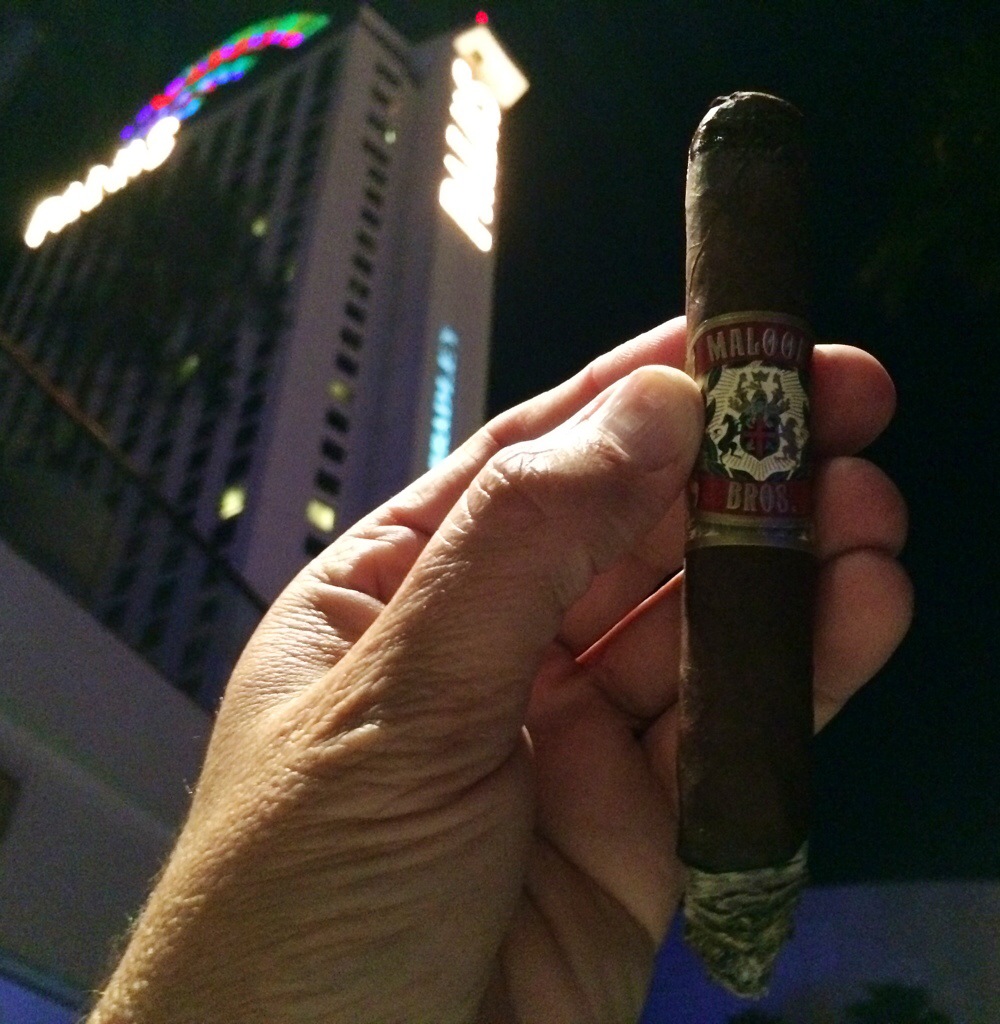 I really enjoyed the medium full flavored Churchill cigar. I did not see any of the brothers there, but I'm sure one was there in the exclusive super VIP area, not to be confused with the regular VIP area….
I guess I'm lucky and I was invited by some AB peeps to the exclusive VIP area.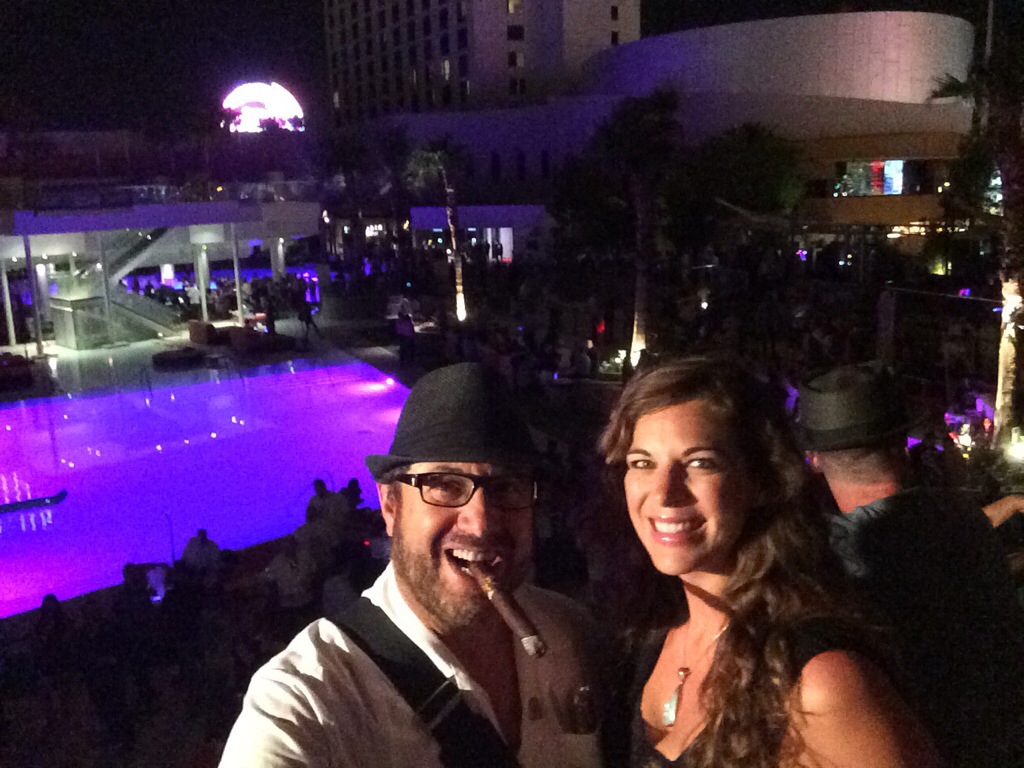 Great photo opportunity! Alan Rubin is a most gracious host, getting down from the VIP area to schmooze with everyone. What a great guy. Sammy Philips, marketing VP, part time DJ, was keeping the party going all night long offering 100 shots at a time to those gathering around the stage.
Of course it would be a cigar event with out MORE cigars. This was NOT meant to be a 1 cigar night, hence a repeat of the "Willy Wonka" inspired CIGAR BAR, complete with a GOLDEN TICKET(the winner gets a donkey?).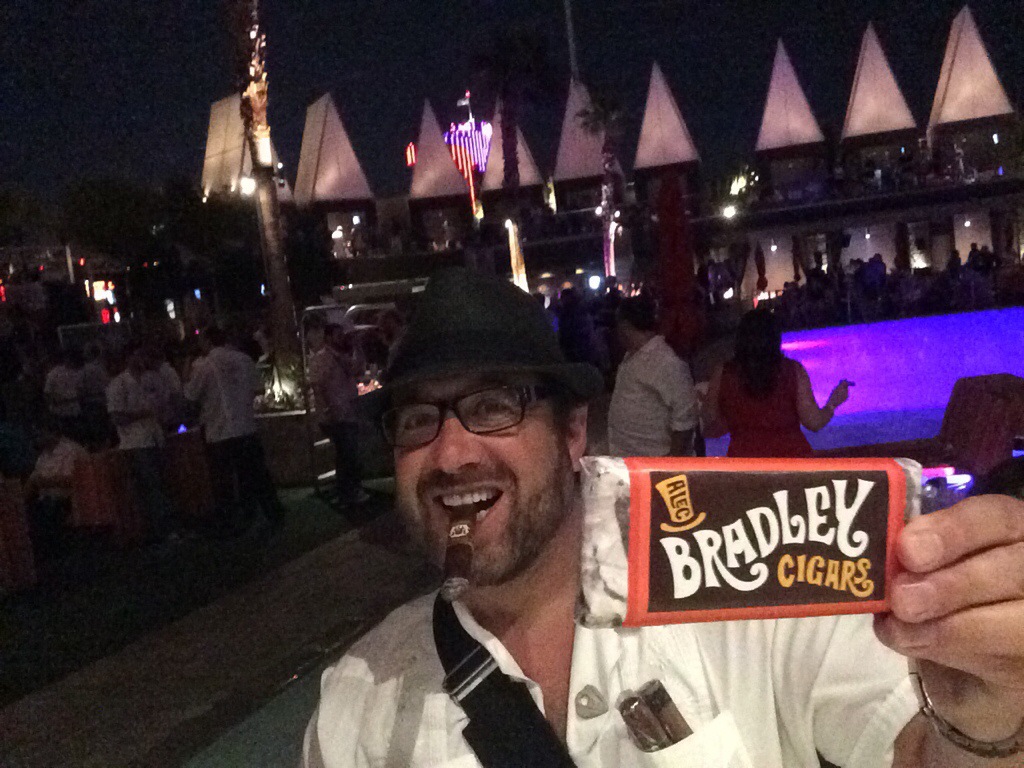 Alan Rubin, President and founder of Alec Bradley cigars named his company after his two boys. And thanks for the delightful cigars.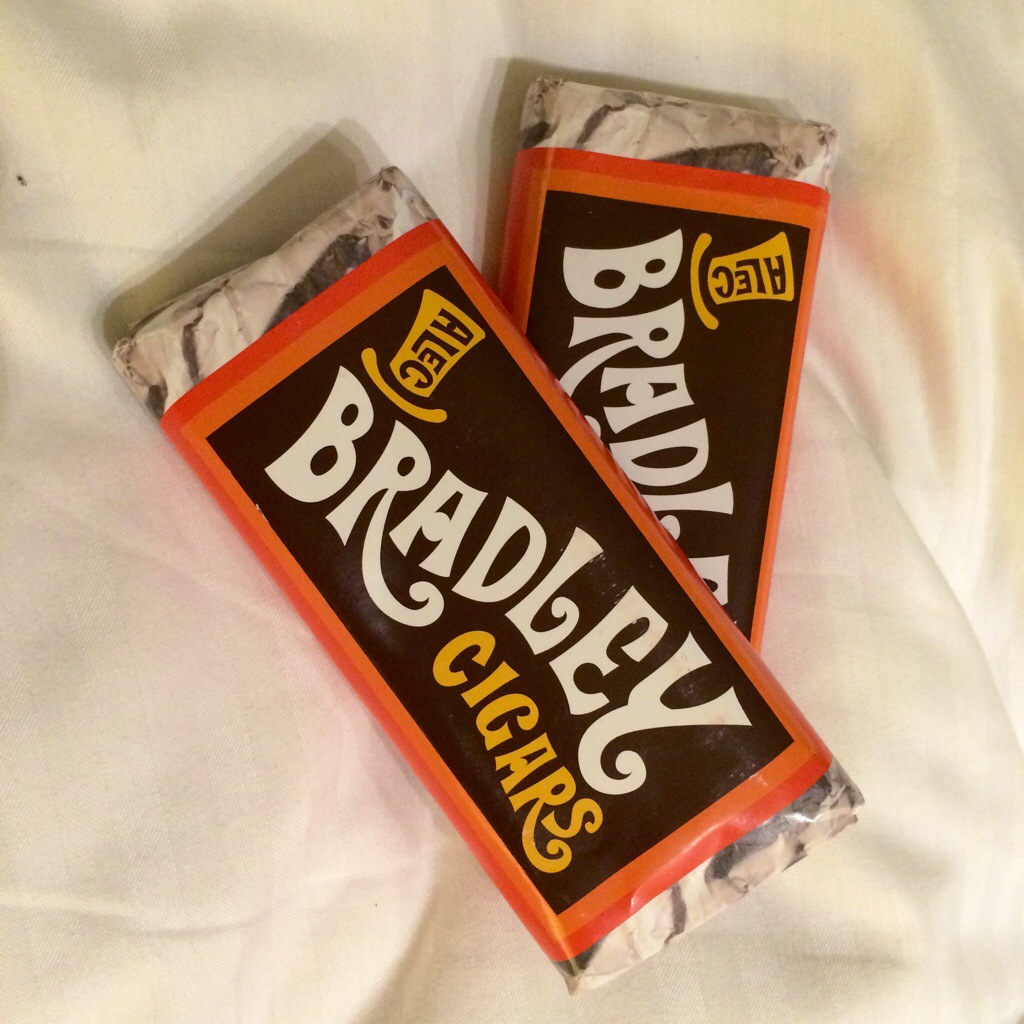 Once you open your bars, look for the golden ticket! I was very happy to receive one of my favorite AB cigars:Black Market, plus the Nica Puro & the LINEAGE.
I join all the other attendees of the IPCPR2014 Convention thanking Alan Rubin, Sam Philips & the whole ALEC BRADLEY Company for inviting us to celebrate.
Read the rest of this entry »
BOOM! that's not Thunder again…its the newest addition by Nimish. Hear Nimish tell all right here & now!….

Nimish really doesn't like to be in front of the camera doing promos but for SEGALandCIGARS (we go back around eight years) he will make an exception! Thanks Nimish! LAST YEAR, it was the THUNDER that was running havoc thru the cigar industry as a whopping powerhouse of a cigar.. This year for the 2013 IPCPR trade show, Nimish decided to make a cigar more like him: medium to full body, yet still with a bit of a kick to it, but with some added sweetness in there for good measure and added depthness…Be prepared to try the latest addition coming in October 2013… Personally:I smoked several of these pre-release cigars that Rocky had personally handed to me to sample and I really enjoyed them…but I was so nervous after having smoked the THUNDER, thinking it was going to slam me against the wall! But alas, luckily for me, The new Nimmy D did not.It was so pleasant & sweet…..just like my friend Nimish!
Read the rest of this entry »
I really enjoyed enjoyed smoking the Unreleased Double Edmundo Montecristo during the 2013 Habanos Festival last month in Havana. The two we smoked were slightly plugged. Very sad. The taste is very yummy & delicious. Leather hints with earth flavor undertones. It tastes very "Montecristo" style, the way I like it. If I didn't have to suck so much, I would enjoy it more… But there is something very cool to smoke a cigar that will not be available for another 8-10 months. I just hope they are better later…..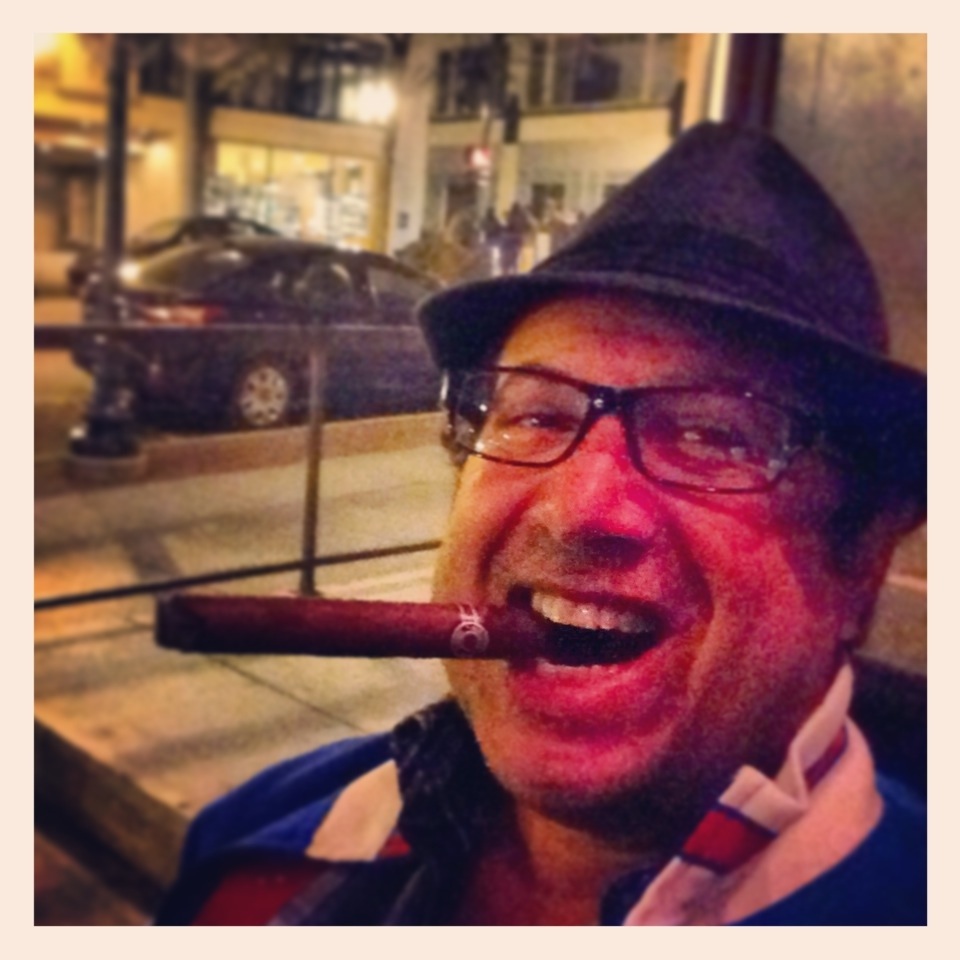 *Trying the New Unreleased Double Edmundo Montecristo*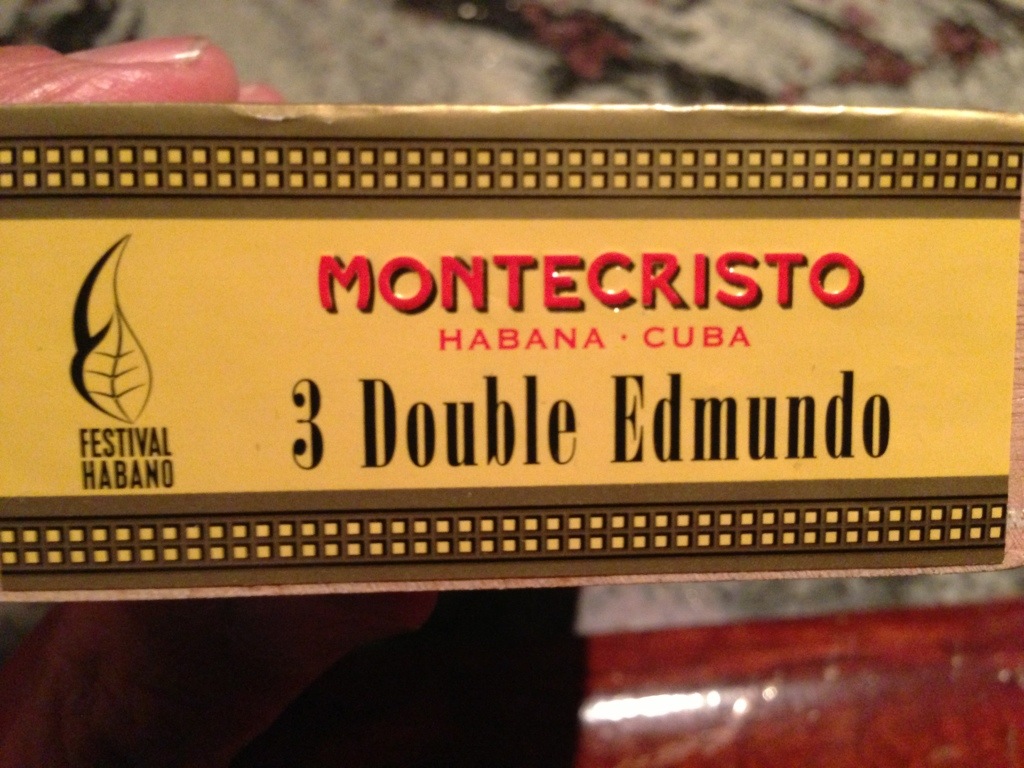 "Gift box of 3"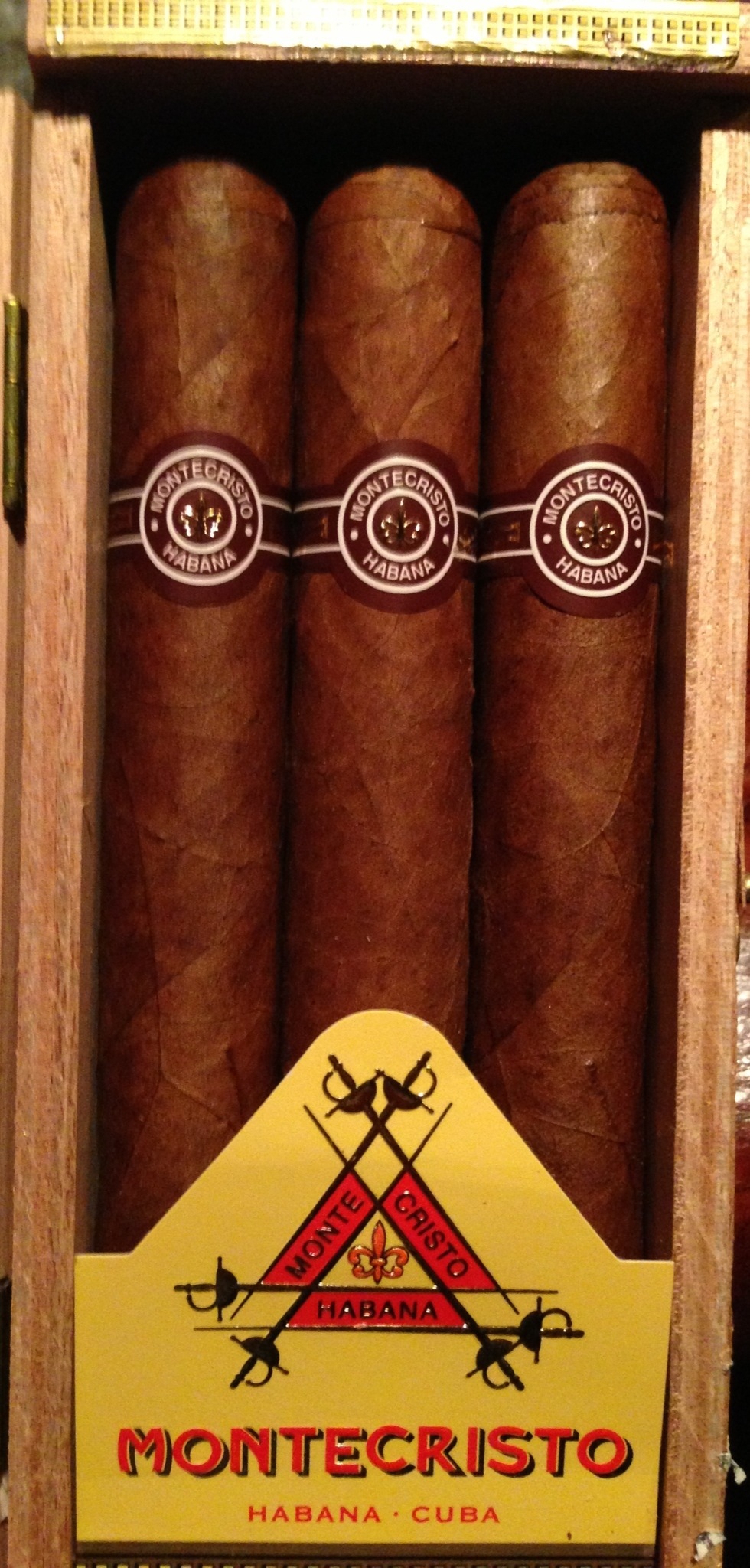 They are beautiful. Note the new fancy label to prevent counterfeiters …
Read the rest of this entry »