What does a traveler do when visiting Hamburg, Germany?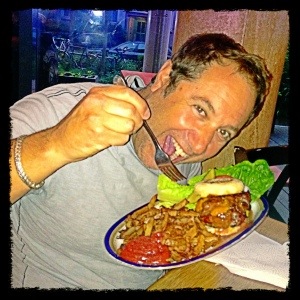 EAT A HAMBURGER!! Get it…..???
(@"The Bird"in the St. Pauli area)
No, but let's be serious for a moment please…Since I have a CIGAR BLOG, this should be about cigars!! So…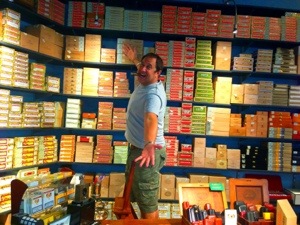 LET's talk C I G A R S !!!
Cuban Cigars, that is….
And boy oh boy , what a selection…
And who better to talk to about CUBAN CIGARS, but a Dusseldorfian himself(but now he's a "Hamburgerian") who has been to CUBA over 80 times in the past 20 years, Christophe Wolters of La Casa del Habano in Hamburg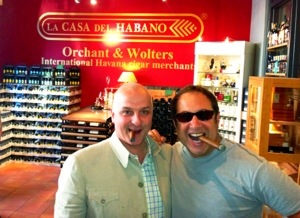 I met Christophe many years ago and we have stayed in close contact. He is one helluva super nice guy who truly knows CUBA & CUBAN CIGARS! He even helped translate one of the best books on Cuban Cigars.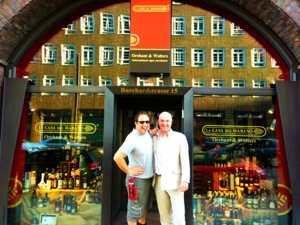 -Please, when in Germany, please stop by for a drink, and look around, and of course mention you read it here!
-When we were in the store, Christophe shared with us a Partagas seriesE no.2. -How unbelievably delicious.
-After dinner @ Rive (by the River), we ended the evening with an all time classic-Montecristo #2.

WHAT A FANTASTIC TIME IN HAMBURG with an equally fantastic guy. Please visit him digitally @
LCDH Hamburg
Now, I must bid Hamburg bye bye and I'm off onto another city….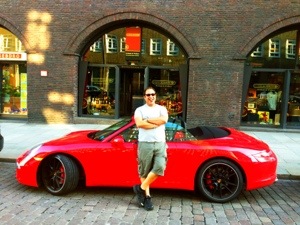 Read the rest of this entry »