Freedom.
What is it?
Noun
The power or right to act, speak, or think as one wants without hindrance or restraint.
Absence of subjection to foreign domination or despotic government.
Hmmm…. I'm kinda sad after reading that definition…. I THOUGHT we HAD Freedom here in the USA, but alas, I was wrong…
item no.2 above states that Freedom is "Absence of subjection to foreign domination or despotic government."
Sadly we NO LONGER have that here in the good ole USA.
Can we do things for our self or TO our self WITHOUT the government telling us what we can and can NOT do? Sadly NO!
I am so HAPPY that I do not live in Calabasas, California but rather inside the city limits of San Diego, California.
In Calabasas, one may not smoke anywhere….if your backyard backs up to another person's property, they can call the police for violating THEIR "CLEAN AIR".
What about US? the law abiding cigar smoker just trying to enjoy ourselves peacefully?
Well ALL I can say is I live and LOVE living in San Diego California where I CAN enjoy my self and share a cigar anytime and most outdoor places with friends.
I hope Everyone is Having a Great 4th. NOW, Go grab yourself a hand rolled premium cigar and exercise your right to smoke (unless you live in Calabasas 

)
You wanna make HELP make a difference? Support my friends @ C.R.A. who are TRYING to protect our Freedom to SMOKE…
http://www.cigarrights.org/membership.php
Read the rest of this entry »
It's 7pm on a Saturday night, you haven't eaten since lunch, the sun is setting, what does one do?
Grab some Dark rum over two cubes of ice, some 5 layer bean dip from Trader Joe's , a bag of tortilla chips and fire up a big fat Romeo Y Julieta Habano Wide Churchill. 5 1/8 x 55. It's not a strong cigar, so it really hits that magic sweet spot before dinner.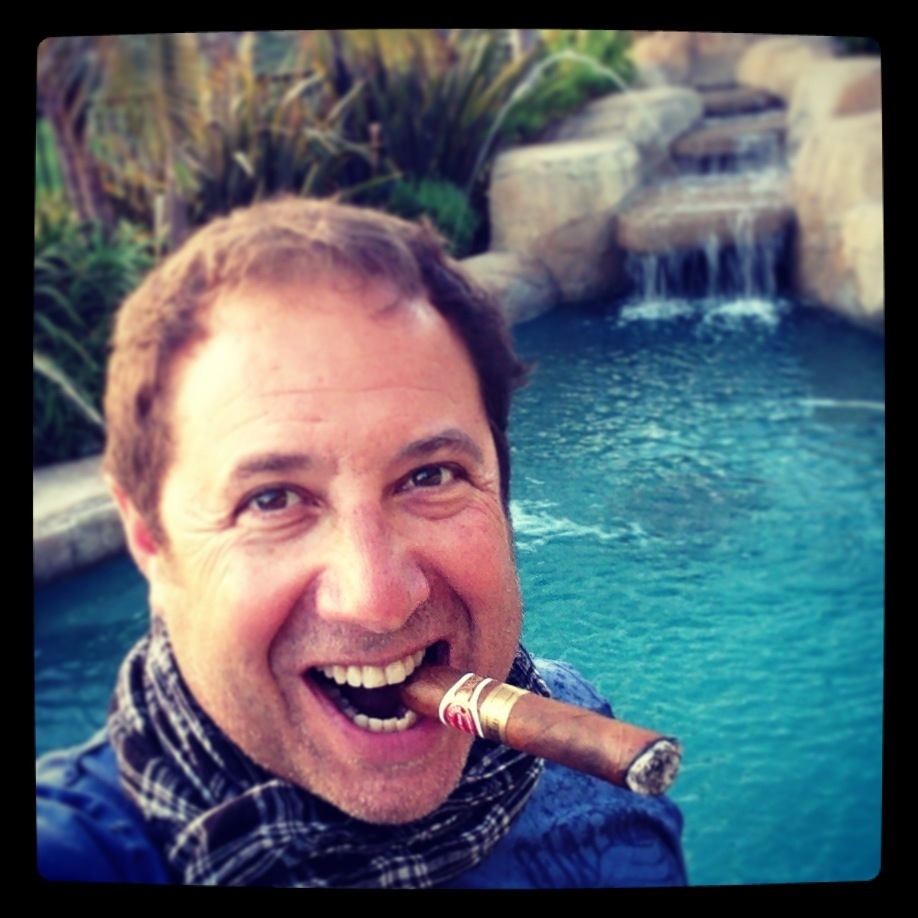 Sitting in my backyard watching the sun set over the California coastline somehow makes this perfect cigar …. better….
I really enjoy the wide girth of this WIDE Churchill over the narrower gage (47mm) traditional RyJ Churchill. As the sun drops and I exhale a plume of smoke into the foreground of the golden sky. This is how I picture heaven to be…. Perfection …..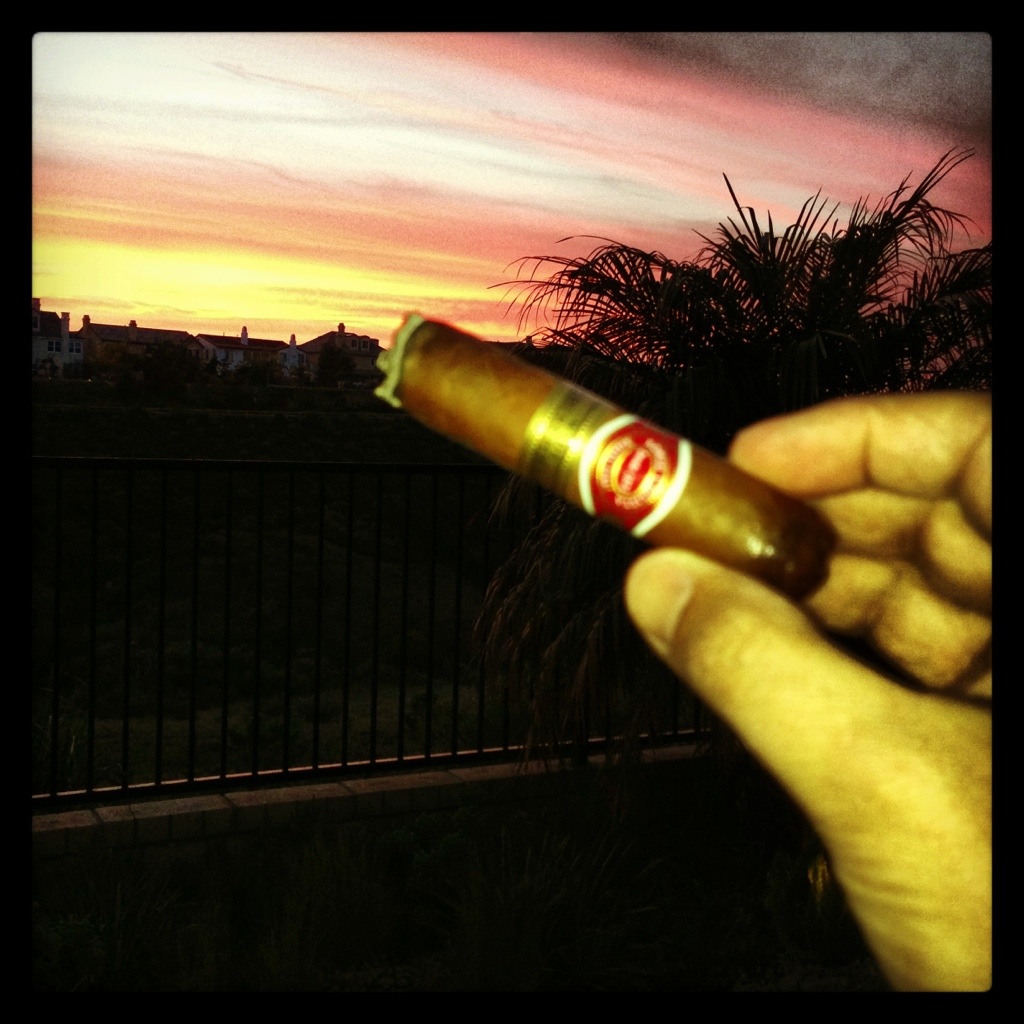 Read the rest of this entry »